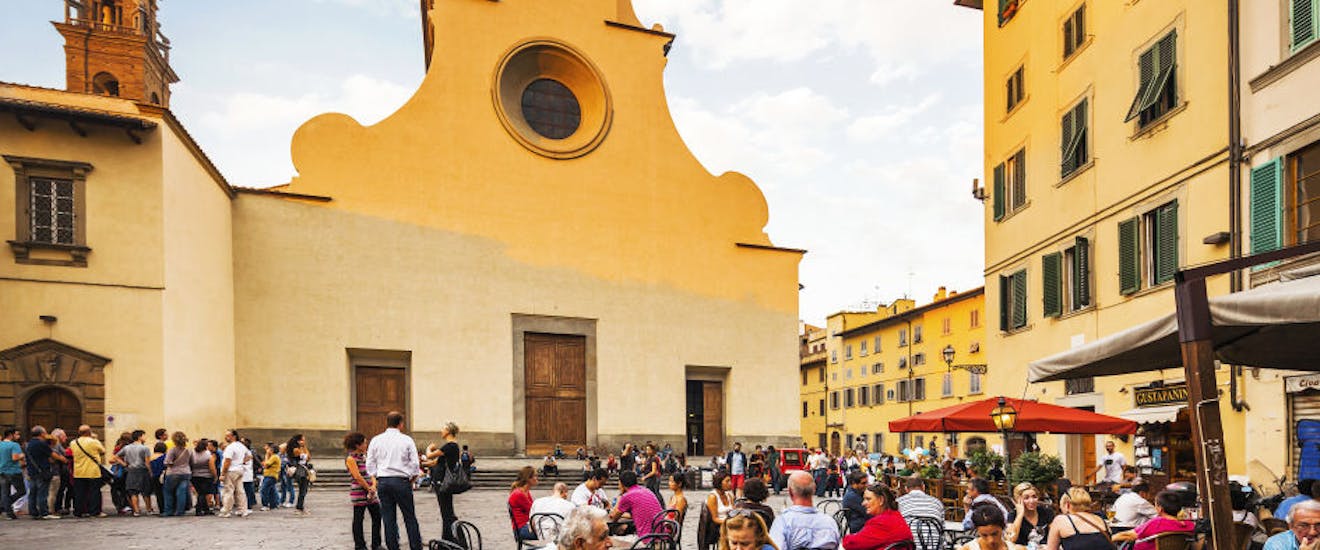 Oltrarno / Santo Spirito / San Frediano
District
Suite Florence recommends
In 2018 it has been valued as the coolest district in the world. North of the river is known as "Di qua d'Arno" ("over here"), while the other side is known as "Di là d'Arno" ("over there"). Most commonly known as Oltrarno ("beyond the Arno").
View all properties in Oltrarno / Santo Spirito / San Frediano
Do you want more choice for your stay?
Traditionally an artisans' district, the Oltrarno is still home to plenty of small workshops. The Oltrarno is less tourist-centred here tahn in the zone immediately across the water, and though the bars and restaurants around Piazza Santo Spirito, Piazza del Carmine and Piazza Pitti.
The busy piazza in front os Santo Spirito church, with its cafés and restaurants, show the genuine Florentine character of this part of the Oltrarno, an area not compromised by the tourism yet.
Oltrarno is famous also for Bardini garden and museum, the medieval church of San Niccolò, all of which can be visited as part of the walk up hill to San Miniato al Monte, one of the most beautiful Romanesque churches in Italy.
Close by lies the Giardino di Boboli, Italy's most visited garden, a leafy retreat from the sightseeing.
Contact us
If you own a flat you want to propose please contact us