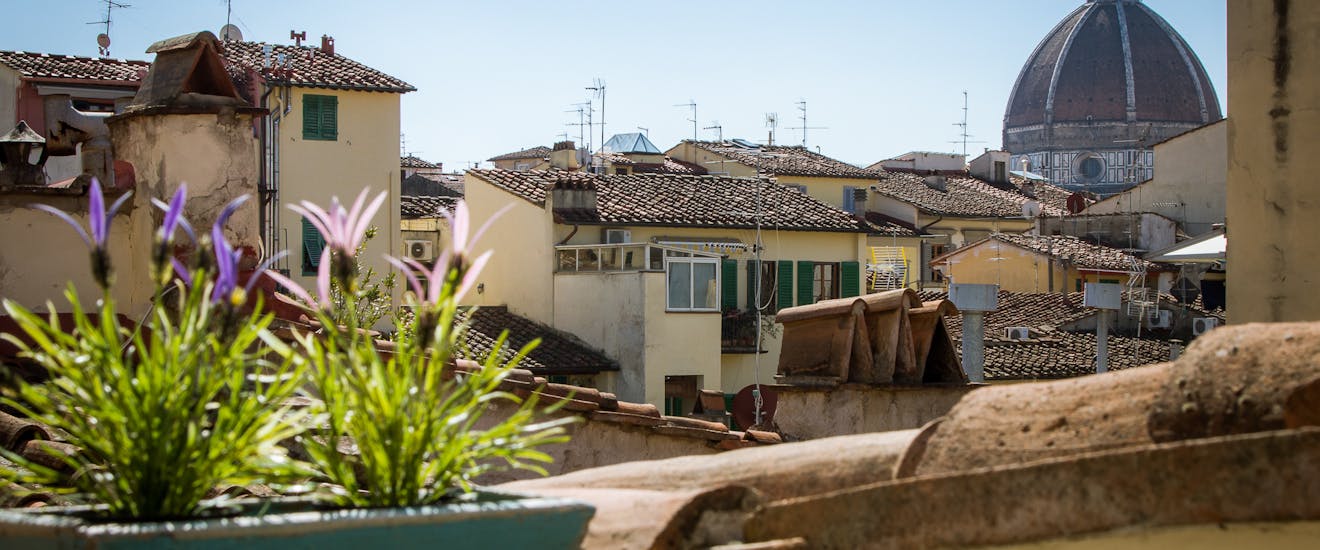 San Lorenzo Terrace Duomo View
San Lorenzo / Santa Maria Novella
Book now!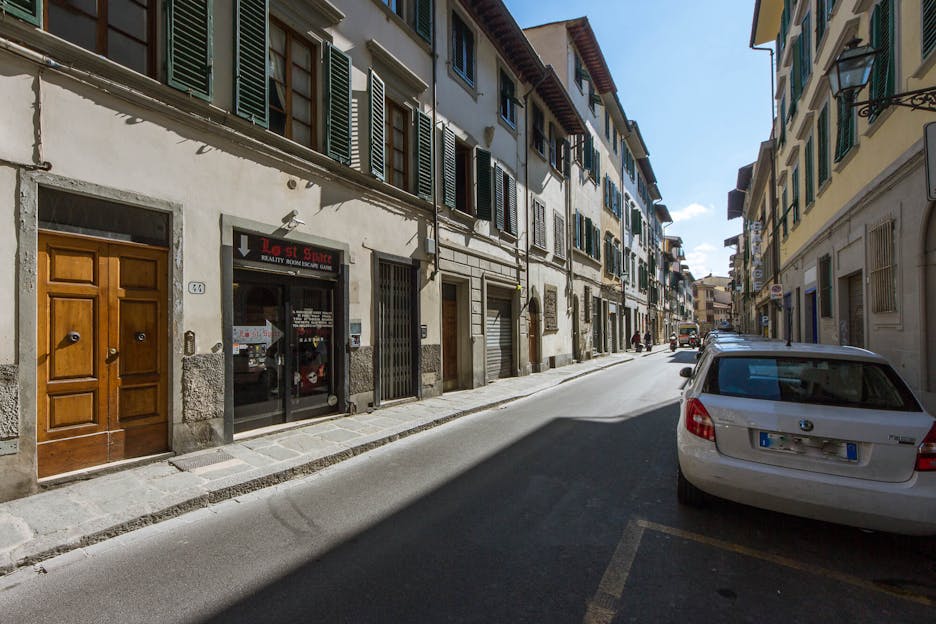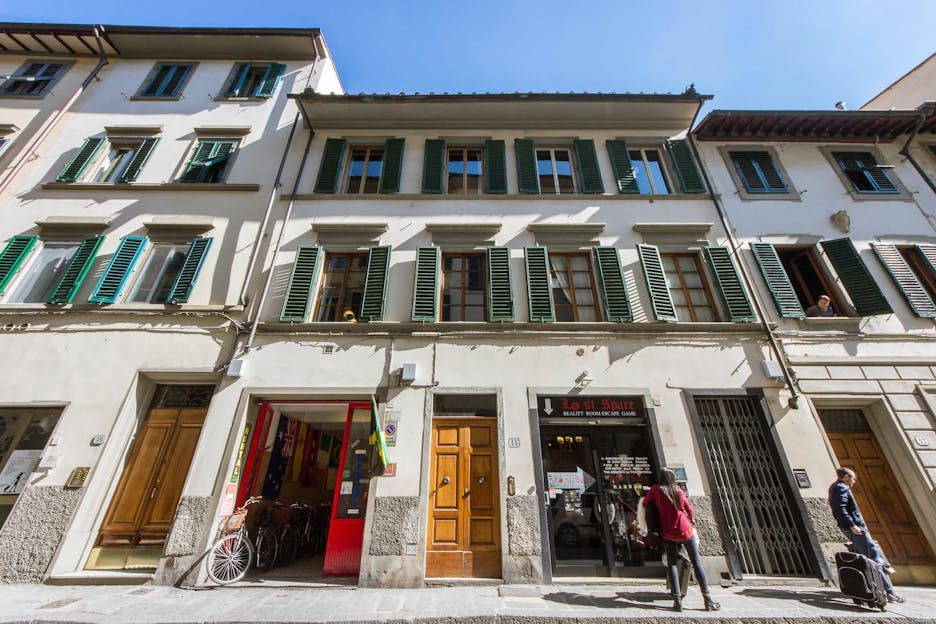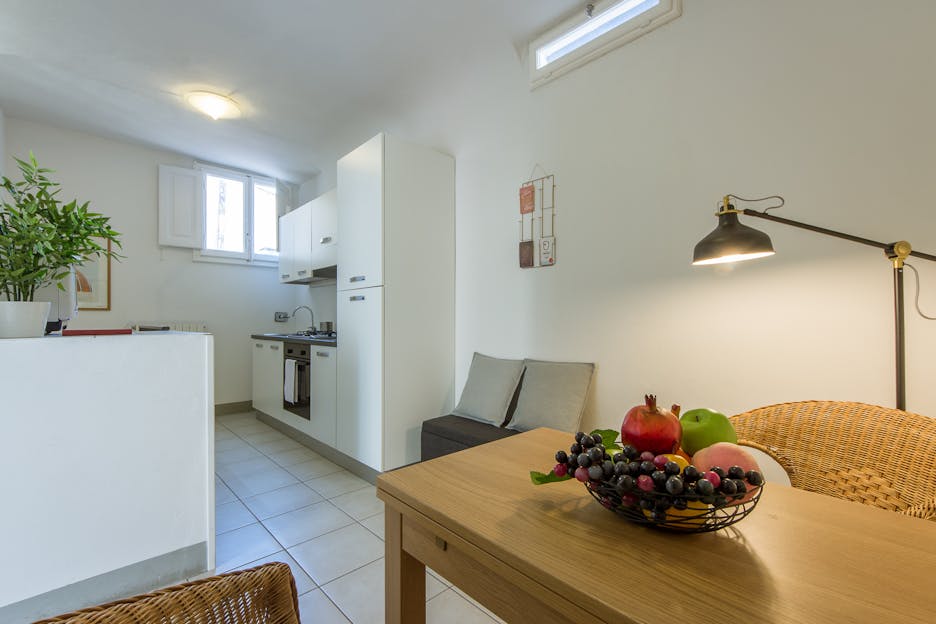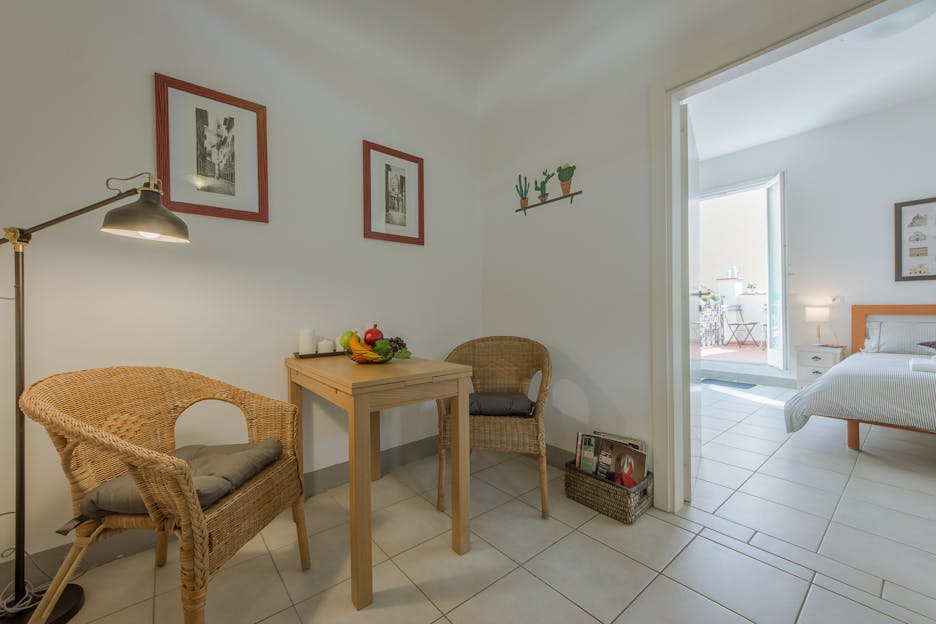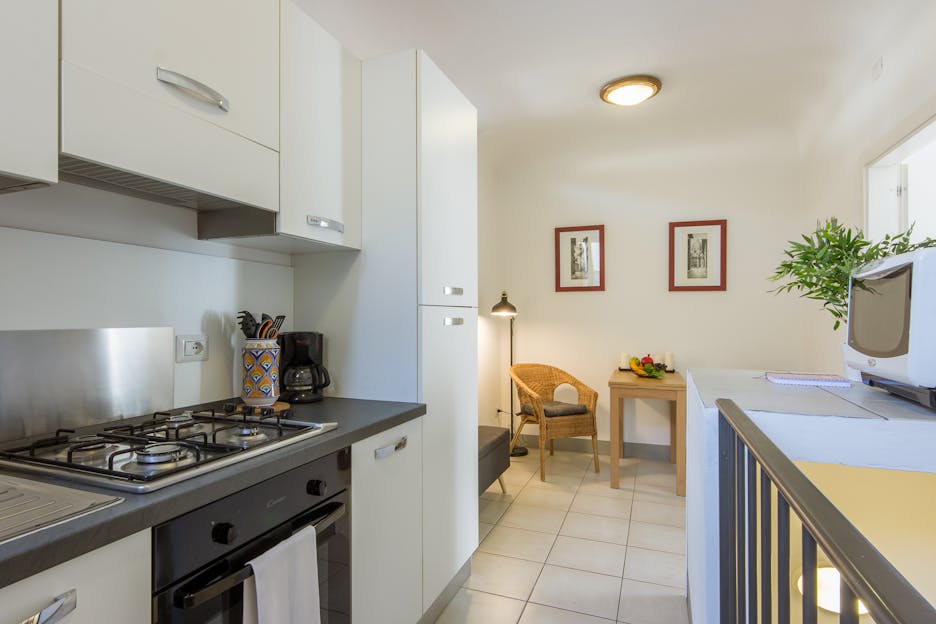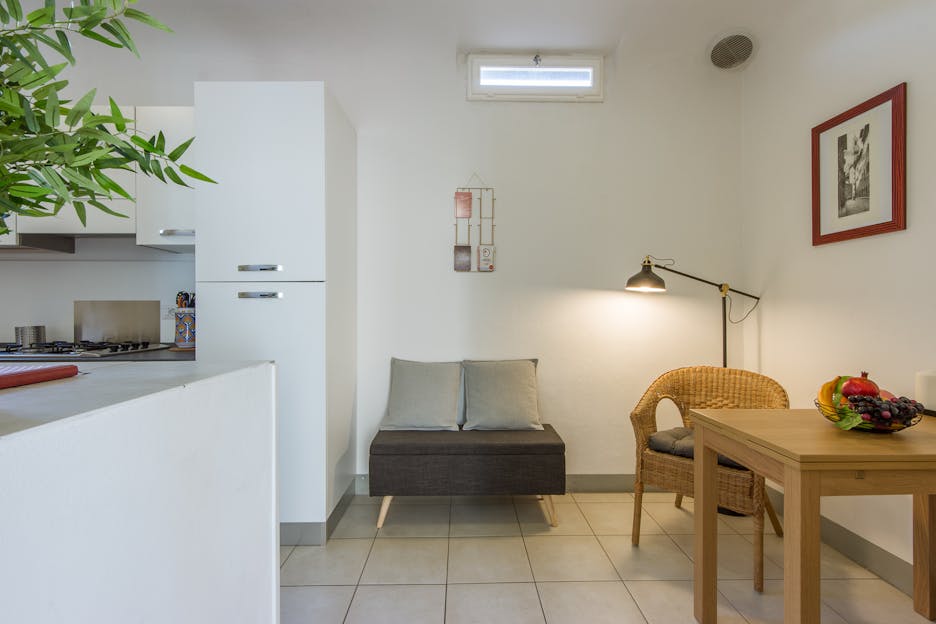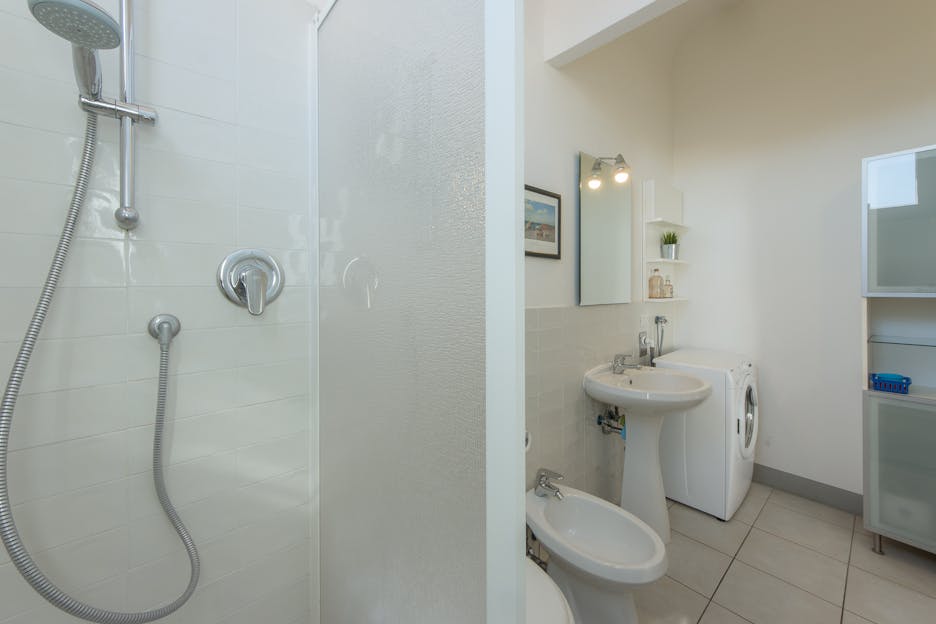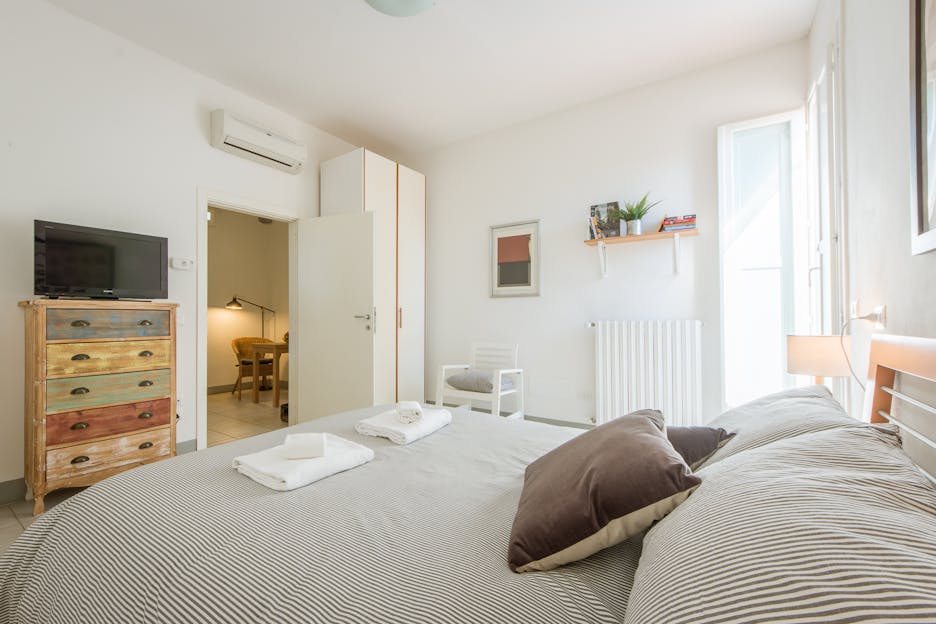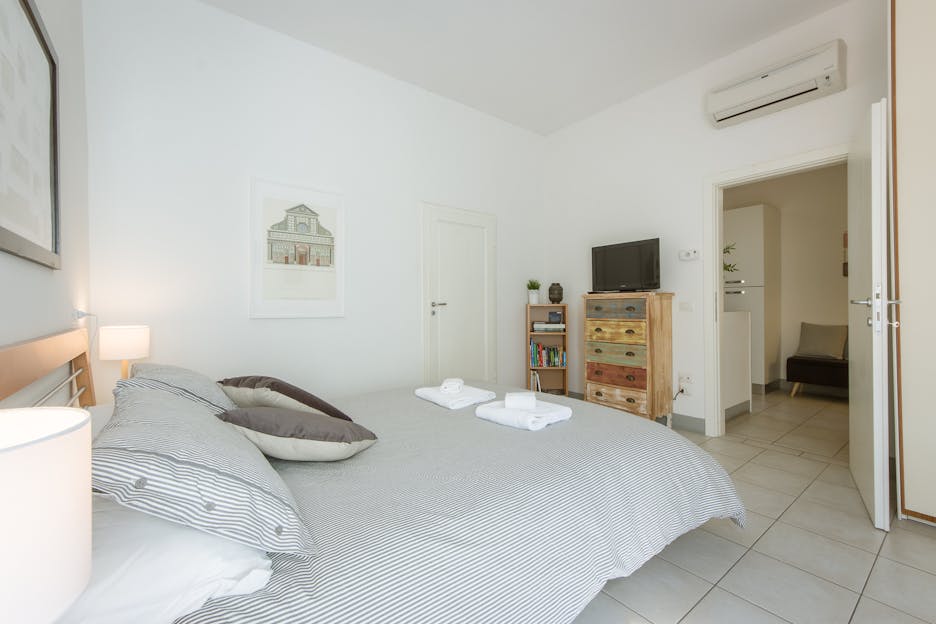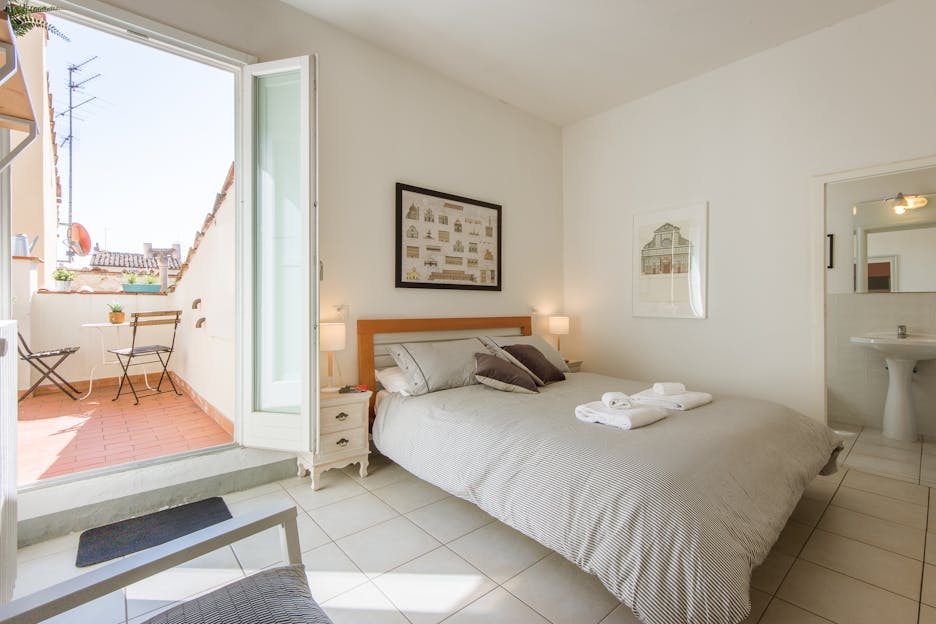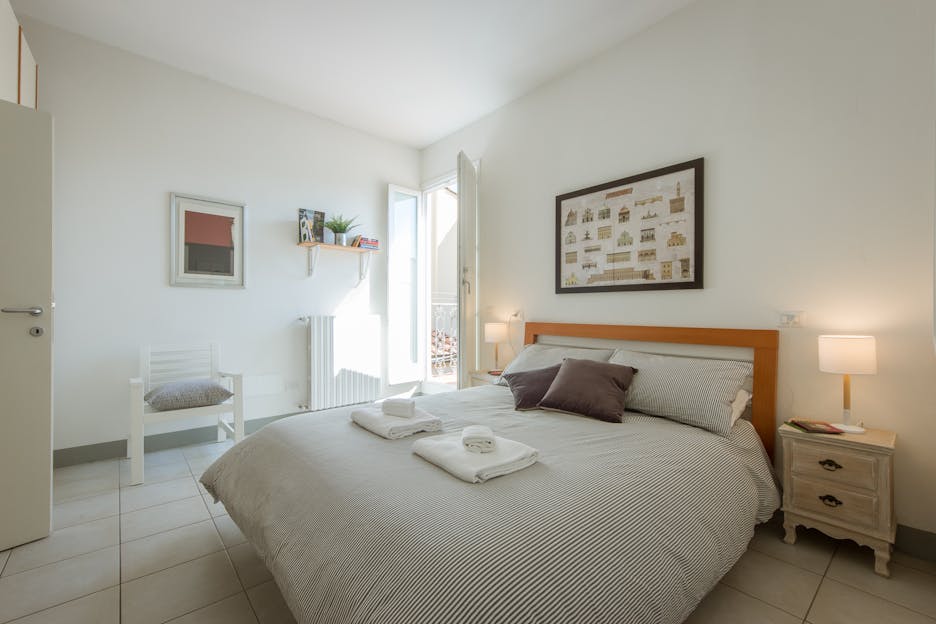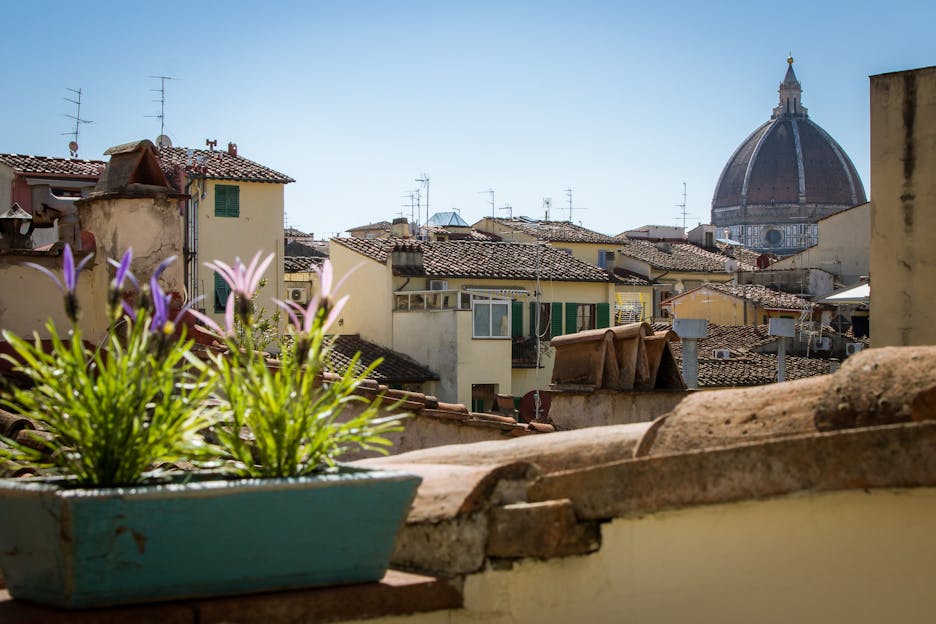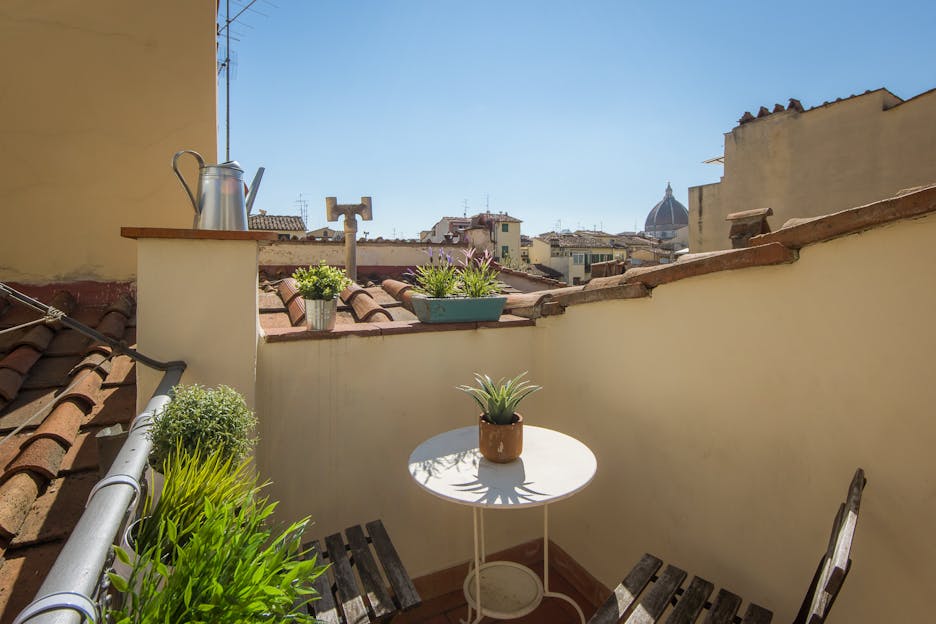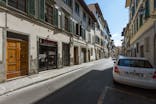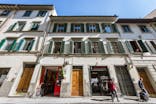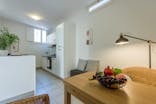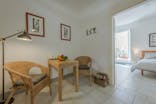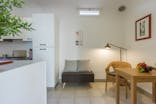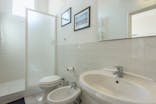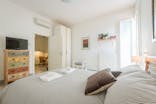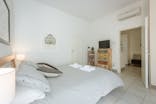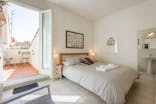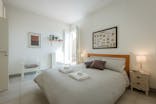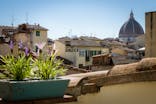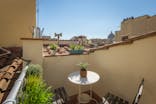 Cozy apartment with stunning view of the Brunelleschi's Cathedral, on the third floor (no elevator) of a very clean and peaceful building in the heart of Florence. A stone's throw from the central train / bus / tram station and the Galleria dell'Accademia, in the historic district of San Lorenzo famous all over the world for its marvelous Central Market.
30 square meters unit. Suitable for 2 people.
It is composed of a bedroom, a kitchenette, a bathroom and a small terrace with a view.
Bedroom: king size bed, TV, table, wardrobe.
Terrace on the top of the Florentine roofs with Duomo view.
Kitchenette: fully equipped (with dishes, glasses, cutlery, pots and pans, kitchen tools, corkscrew), fridge, electric stove, oven, kettle, squeezer, toaster, coffee-maker, microwave.
Bathroom: shower, washing machine, hairdryer, iron, iron board, drying rack.
Air conditioning covers the entire unit.
Wi-Fi: covers the entire unit.
Guests have access to the entire apartment.
You will be welcomed by a member of our staff who will introduce you to the apartment.
A booklet with all needed info, rules, downtown city map, places to visit, suggested restaurants, useful numbers, list of closets services and shops is at your disposal.
Attached to the San Lorenzo church is another key sight, the Cappelle Medicee (Medici Chapels), with its various Michelangelo's finest sculptures.
The Medici also account for the Palazzo Medici-Riccardi, with its amazing fresco-covered chapel.
Michelangelo most celebrate contribution to the San Lorenzo complex forms part of the Cappelle Medicee: Cappella dei Principi, Sagrestia Nuova and the Crypt.
The Mercato Centrale is Europe's largest covered food hall, built in stone, iron, and glass in 1874.
The San Lorenzo Market is actually comprised of two separate markets, an indoor market, known as the Mercato Centrale, or Central Market, home to all things food and the outdoor section that lines the surroundings streets of the large Mercato Centrale building, selling leather, clothing and many souvenirs.
The Central Market is a two-level food market, making up the second half of the San Lorenzo Market. The Mercato Centrale is in a beautiful building designed and built from 1870-74 when Florence was still capital of Italy. With cast iron and glass all around, the building mixes classic to the modern.
On the ground floor, you will find the butchers, fishmongers, fruit and vegetable vendors and small specialty shops selling local olive oils, meats, cheeses and much, much more.
Recently re-opened to the public and renewed in 2014 is the second level to the market, open seven days a week from 10am through midnight. With 3000 square meters of space and 500 seats, the area is large enough for twelve individual stalls or sections, each dedicated to a different Italian specialty such as cheese, Chianti wine or baked goods.
The district will never end to surprise you! Did you know that in San Lorenzo district was born Carlo Lorenzini, called "Collodi", author of the famous novel "The Adventures of Pinocchio"?
City tax: € 3,00 per person per night, up to a maximum of 7 nights in a row, to be paid in cash upon arrival (if not already collected by Airbnb).
The amount is calculated on the total nights and guests indicated in the reservation (regardless the number of effective nights of each guest).
Passports & IDs: all guests must be registered by law and every document (photocopies are accepted) must be presented upon check-in (regardless the actual arrival date of each guest).
Check-in: from 2:00 PM to 8:00 PM.
Late check-in fee: € 30,00 after 8:00 PM / € 50,00 after 12:00 AM to be paid in cash upon arrival.
Agency fee: € 10,00 to be paid in cash upon arrival (it can be applied in specific circumstances such as lack of communication, not notified delays, special requests, etc.).
Check-out: mandatory by 10:00 AM the latest.
A.P.E.: class G - 274,466 kWh/m² year.